Welcome to Freedman & Gopalan Solicitors
Our firm provides a wide array of legal dispute resolution services, including resolution of Family and Commercial Dispute matters. We are proud of our success rate, having effectively settled 90 percent of our clients' disputes in areas such as family law, commercial disputes and debt recovery. Our motto is 'People over Profits'. We aim to recover debts and resolve commercial disputes as quickly and as economically as possible, and have achieved non-litigated settlements in the vast majority of our matters. We understand clients' economic difficulties during such disputes and provide assistance to help maintain their cash flow in many circumstances without having to initiate court proceedings.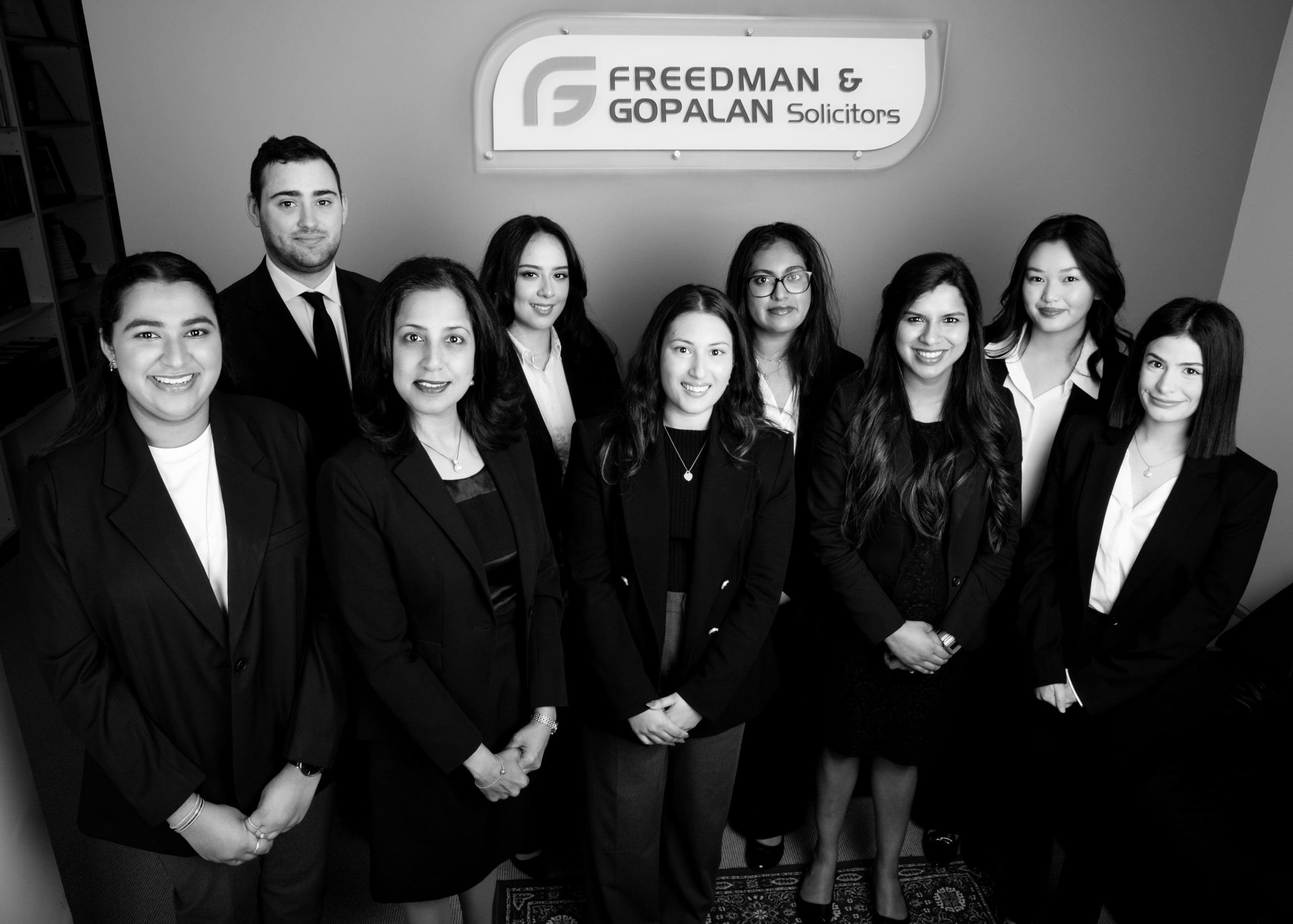 Why Choose Our Law Firm?

Our Experience:
Our specialists include experts in both Family Law and in Debt Recovery, and have over 30 years of combined legal experience.

Harry Freedman was appointed as an accredited specialist by the Law Society when the Specialist Accreditation was first introduced in the 1990's. He was awarded the Law Society Pro Bono Solicitor of the Year Award as part of the 2014 Justice Awards.

Mittu Gopalan brings with her expertise in Family Law & experience in Insolvency and Commercial Litigation.
Our Outreach:
Our office is centrally located in the Sydney CBD and we are able to accept urgent instructions.

We have developed professional relationships with solicitors throughout Australia and overseas

Our Understanding:
We understand the urgency that these cases often require, and the anxiety such situations may cause.

We also understand the need to be strategic in resolving these matters.

Our Diversity:
Our firm prides itself on a diverse and multicultural team.

Our solicitors and employees are of Australian, Indian, Lebanese, Vietnamese, Russian background. They are able to provide in-house translation services.

Our Environmentally Friendly Stance:
We are committed making environmentally conscious choices, saving paper whenever possible.

The firm employs the latest computer technology and is electronically connected to various Courts in NSW and throughout Australia.
What Our Clients Say
At Freedman & Gopolan Solicitors we pride ourselves on being friendly, proactive and caring. Read what some of our clients say about us.
We highly recommend Freedman & Gopalan to anyone requiring legal support as they are excellent professionals with great knowledge and deal with empathy. They ensure that the clients feel confident that they are in trusted and capable hands during emotionally challenging periods of their life.

Vinod and Shrinkha

I highly recommend Freedman & Gopalan and I can't say enough about the excellent support I received. Nikita and the team were with me every step of the way providing ongoing support and advice during a very stressful time in my life. Thank you Freedman & Gopalan for helping me achieve the outcome I wanted and getting my legal matter settled in the best possible way. You're the best!

Paula

I would like to thank Mittu, Maneesha & Jasmin for helping me with my legal matter. Special thanks to Mittu for showing genuine interest in helping me & providing her guidance throughout the process. All the staff have been very professional, kept me updated & informed all the time. They were quick in taking action, caring, approachable & easy to deal with. Thanks a lot for all your help!! I would highly recommend their services!!

Anita

In a stressful and complex family law matter I was given sound professional advice by Mittu and Nikita, and an accurate assesment of prospects. Once I authorised court procedings, these were completed promptly and efficiently. I am a happy client. Thankyou both.

David
TESTIMONIALS